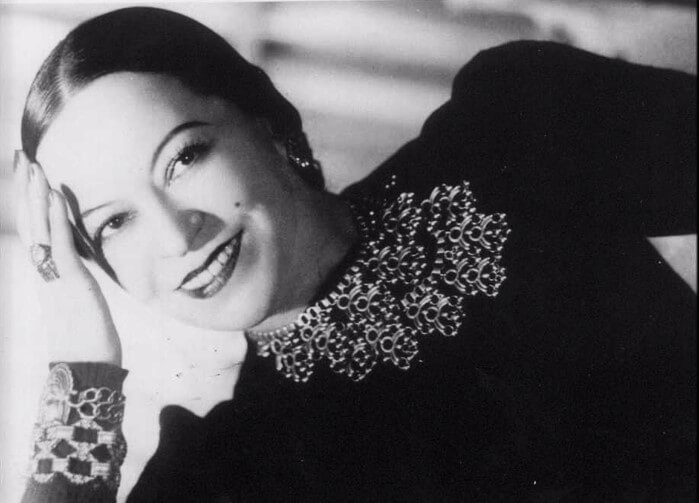 Isabelle (Isa) Kremer (1887-1956) was an opera and operetta singer, a concert recitalist, poet and translator, born in Belz, Bessarabia (now Moldova).
From the age of five, Isa sang songs in Yiddish. She studied at a Russian private school and then at a gymnasium. When she was 15, she wrote some revolutionary poetry, which was published in the newspaper Odesskiye Novosti (Odessa News). She studied singing in Odessa and later in Milan, with Pollione Ronzi. She made her opera debut at the Odessa opera theater in 1906, and in 1910-1911 performed in Italy. Since 1912, she took part in operas and operettas in Odessa. Isa Kremer also was a recitalist, singing Neapolitan, Russian, Ukrainian and Jewish songs. She toured in France, Latin America, Canada and the USA, where she acted in films and made phonograph records. Isa Kremer was not only a brilliant performer of Yiddish songs, but a creator of a unique style which since then has become a benchmark for opera singers.
Since 1940, she had been living in the Argentinian city of Córdoba, where she died aged 73.