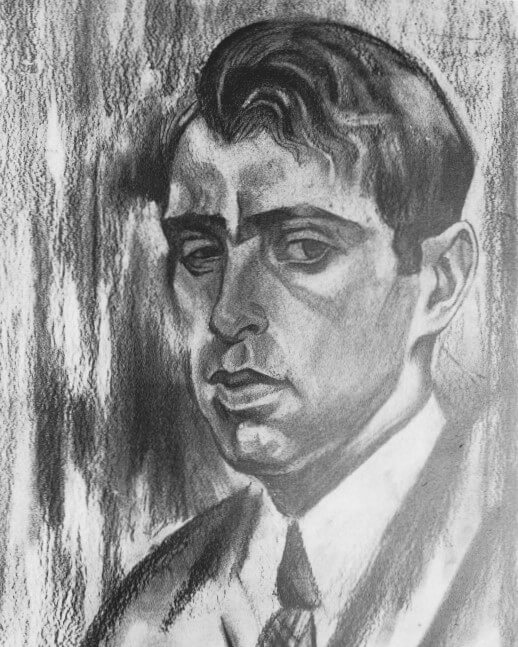 Issokhor-Ber Ryback (1897-1935, Issachar Ber in modern Hebrew) was a Jewish and French painter, graphic artist, decorator and sculptor born in Elisavetgrad (then the Russian Empire; today Kropyvnytskyi, Ukraine). At his teenage, Ryback studied at the Kiev Art School and early developed a unique artistic style, merging the expressiveness of cubism with his own bright color palette. His mentors were two prominent cubo-futurists: Alexandra Ekster and Alexander Bogomazov. As a yoing painter, Ryback worked at the Moscow State Jewish Theater (GOSET), from 1921 to 1924 lived in Berlin, and the rest of his short life, starting from 1926, spent in France. He died prematurely in Paris from tuberculosis.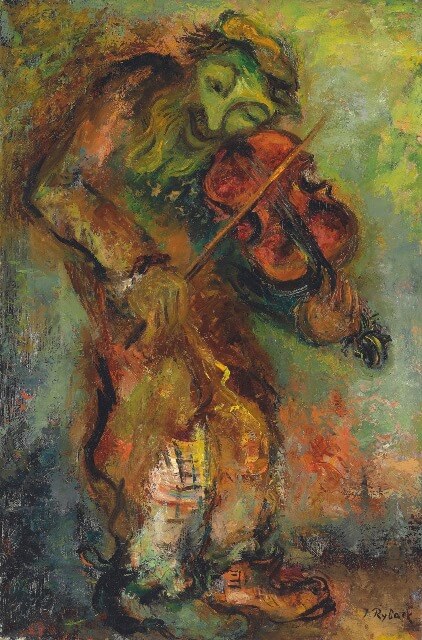 Jewish themes occupy the central place in Ryback's works, often directly related to the Yiddish language. In 1918, he became one of the founders and main participants of the Kiev Kultur-Lige. This organization's goal was the development of Yiddish literature, theater and culture. Ryback had illustrated a number of Yiddish books for children and adults, including Leib Kvitko's poems and the book Kinder-Velt (Children's World) by the educationist Boris Smolin. Originally published in 1922, Smolin's book with Ryback's beautiful illustrations has been republished in 2007 with a parallel Russian translation.
Like Marc Chagall, Ryback was an outstanding artistic exponent of Yiddish culture. However, quite different from Chagall's fantasy motifs, Ryback's works focus on everyday mundane life of the Jewish shtetl. Shortly before his death, in 1934, Ryback turned to ceramic sculpture and created a series of painted terracotta figurines, which became renowned as masterpieces of Jewish art ("Hasidic Dance", "Simkhas-Toyre", "Folk Dance"). The artist is also known for his unique graphic albums, where he depicted the life of Ukrainian Hasidic Jews: "Shtetl" (lithographs, 1923); "The Jewish Types of Ukraine" (1924); "Shadows of the Past" (1932).
Ryback's album "Shtetl", as well as a reproduction of his lithograph "The Grinder" signed by the author, are presented in the Gallery section of our website with the kind permission of Julia Zilberquit. The original lithograph is located at the Ryback's Museum in Bat Yam, Israel.